2019.02.21
Spring School 2019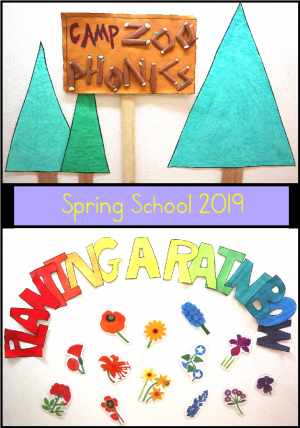 Winter is coming to a close, and that means time for Spring School 2019 at Zoo-phonics Academy! 

From March 25th to March 29th we will be packing up our sleeping bags and taking to the forest for a whole week of camping activities!  We will tell stories around a campfire, go fishing and feast on freshly toasted s'mores (all in our imaginations, of course). 

During our April 1st to April 5th session we will be spending our time with Lois Ehlert's timeless picture book, 'Painting a Rainbow'.  We will learn about all different kinds of flowers, what colors they come in, how they grow and much, much more.  What a wonderful way to welcome spring and its blossoms! 

Seats are filling fast, so be sure to contact a manager and reserve your spot as soon as possible!  We can't wait to learn and play together with you!

Zoo-phonics Academy Omotesando
Tel: 03-5786-2250
e-mail: omote-info@zoo-phonics.co.jp